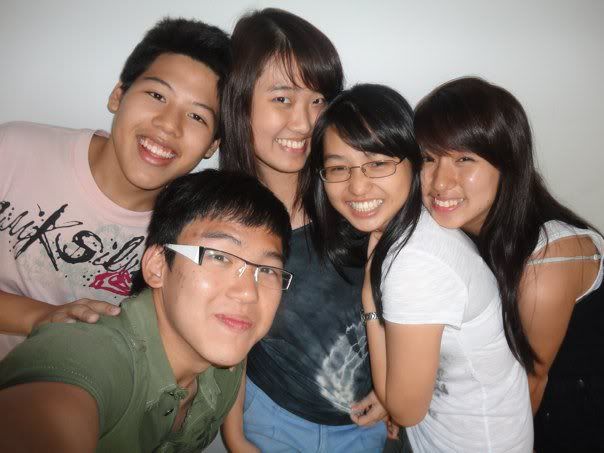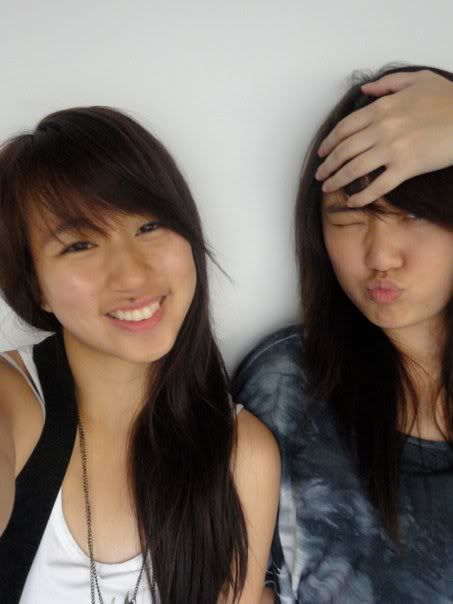 The weekend is over once again, so it's time to head back to school. I'm still lazing around at home now coz my first class doesnt start until 1.45pm. Teehee.
Today marks the fifth week that I'm here. Everything has been going pretty good, maybe except for some minor boos here and there, e.g. when my aunt is in a foul mood. But other than that I'm starting to settle down and get used to my new routines.
It's starting to get colder here. Today it's supposedly around 17 degrees.. I think. Like usually the weather would be kinda cold but if you go under the sun you'll feel warm but these few days it's like.. even if you go under the sun it will still be kinda cold. And it's funny and irritating that every week the season kinda changes. E.g the first week I am here it was bloody cold like autumn, and then the last few weeks it's like spring and summer. And now back to autumn. Something like that. Zzzz.
***
I went shopping like a few nights ago at Chadstone. There was this VIP sales or something like that. Normally the malls here close at 5pm but that day it closed at midnight! And every item in whichever shop is discounted at least 15%. So I bought myself a pair of jeans, leggings, a new skirt, 4 new tops, 2 tank tops and the
Bardot military cardigan
!!!!! or whatever you call it. I'll take a photo of me wearing it and then post the picture here, some other time(: It cost 60 bucks originally! And then discounted by 25%! Not bad right??
Then then then.. I went to the Southbank, Yarra River there, last weekend. So here are some shots I took. OH OH and we also went to ride on this beautiful horse carriage around town!!! The picture of the carriage is also below :D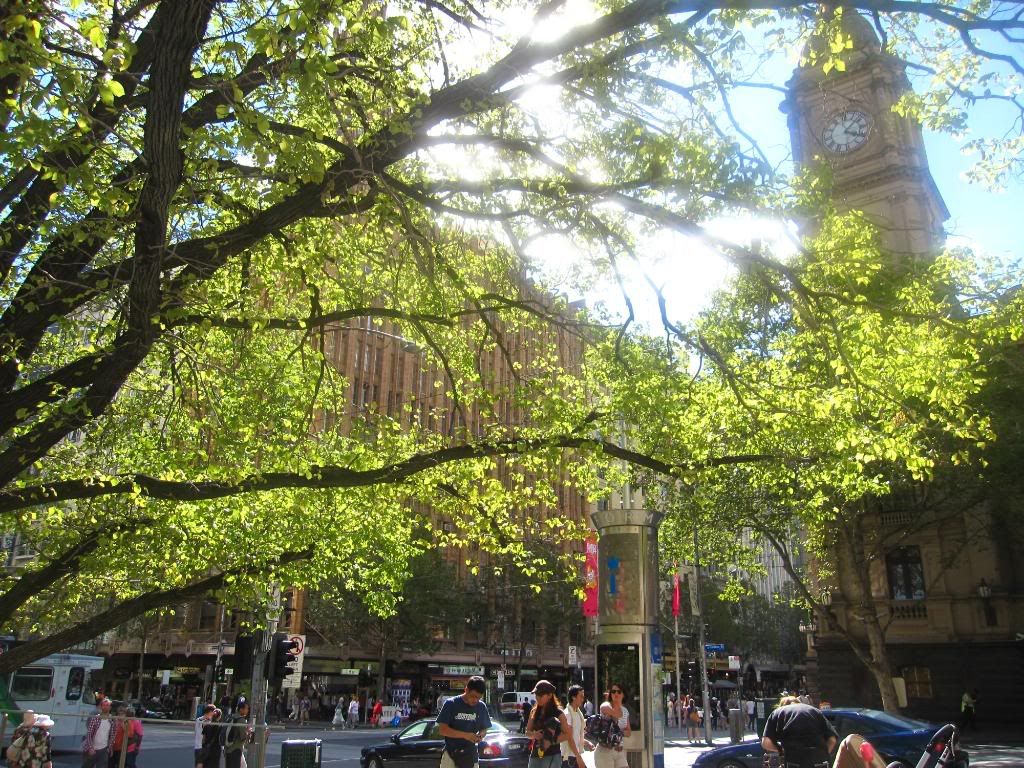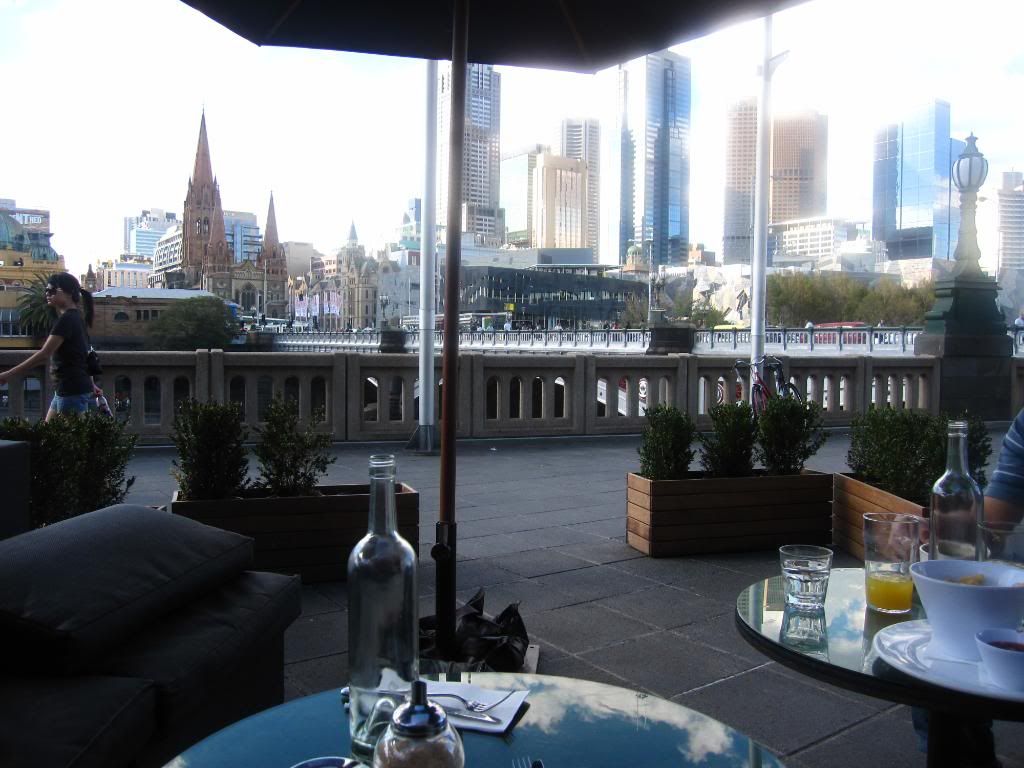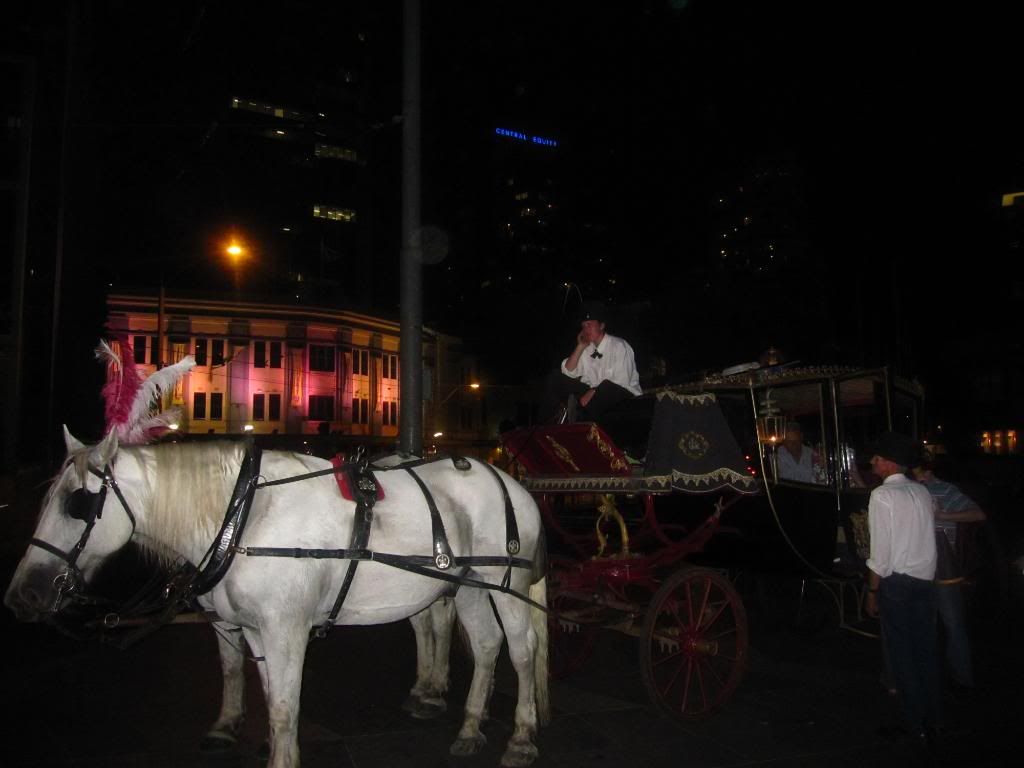 It feels like riding on Cinderella's carriage. HAHA. (:
***
And other than that..
1) I lost the other pair of my pearl earrings :( Must be that night I went shopping. Accidentally pulled it off when I was trying on the clothes or something :( :(
2) Monday is officially my favourite day now. Apart from the fact that I have only one lecture which starts at 1.45, it is the only lecture that I have with my eyecandy! HAHAHA. Last week he sat beside me! LOLOLOLOL. And then the venue is at Evan Burge Buzzard lecture theatre, so chances are I'll get to see that cute IT guy too! (: I love Mondays(:
3) Thursday is my most-hated day. First, the classes suck big time. Secondly, I don't get to see my eyecandy at all on Thursday! Normally we won't have classes or tuts together but he will like have classes in the same venue or we'll meet during lunch or something. But not on Thursday. I don't get to see my other eyecandy too (the IT guy) cos I don't have class at Evan Burge that day. So yeah.. I hate Thursday.
4) My eyecandy is Singaporean. Lol. He's not cute/handsome/hot or whatever. It's his smile!! OMG! I dunno how to explain lah. Haha. The IT guy is an angmoh. Blonde. Eye dunno what colour, never seen him that close yet. Very straight nose. Rosy cheek. HAHAHA. But I dunno his name.. (the IT guy) :(
5) School is beginning to get busier. Also because this term is very short (3 weeks) so assignments deadlines are super near. (Maths is the subject that gives the most homework! Zzzz). But in a much happier note, this week is the last week of term one. And after that it's the almost-three-week break (it's supposed to be two weeks but next week is exam week and I have only two papers, which is on Monday and Tuesday. So I have the rest of the week as holidays :D).

6) I might try to work part-time during the break! The salary here is not bad. You get at least 13 bucks an hour, at the very least. Part of the reason I never tried working in Singapore is because they pay us damn little. I'd rather go back Indon during the hols.
7) That's it! I gotta get going. My bus is at 12.50. Catch ya later! (:
XOXO.