WHAT HAPPENS WHEN MATHS LECTURE GETS TOO BORING.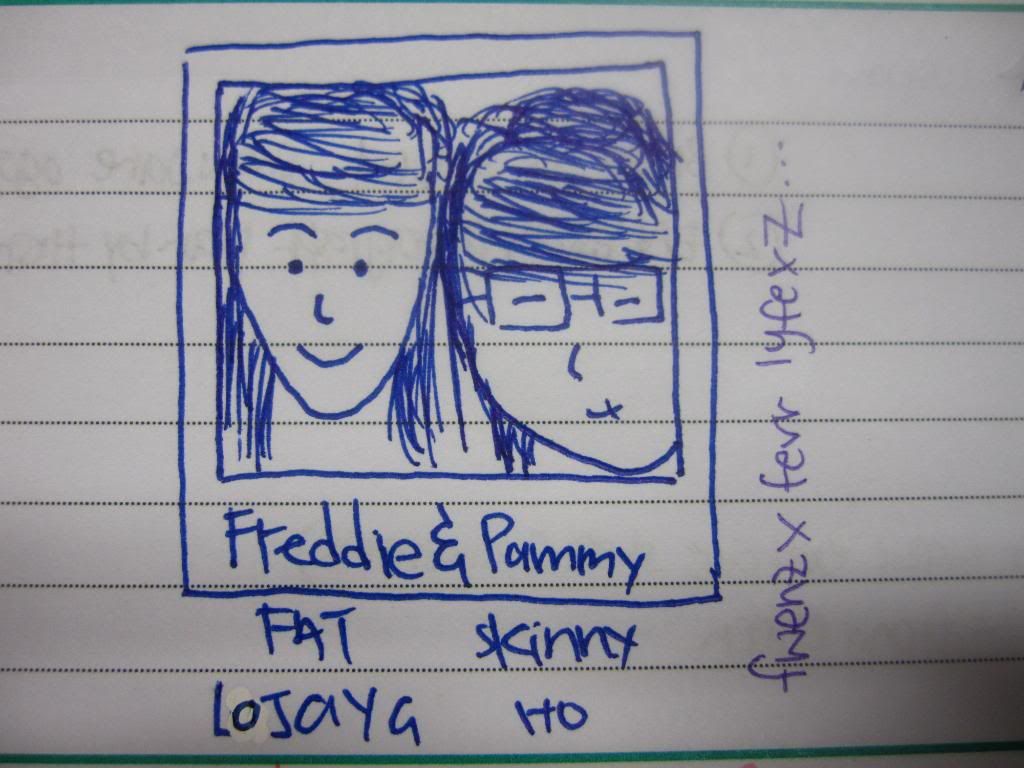 Pam's, Sling's and my drawings (or doodles or whatever), respectively. This all happened in Maths lecture today. And everything is on my handbook=.= HAHAH. Sling LOVES pigs. And my heart is crooked on the left side. HAHA
THEN. THIS GUY WAS PEELING PEACH SKIN FOR HIS GIRLFRIEND DURING MATHS LECTURE. WITH A KNIFE. FREAKY OR NOT???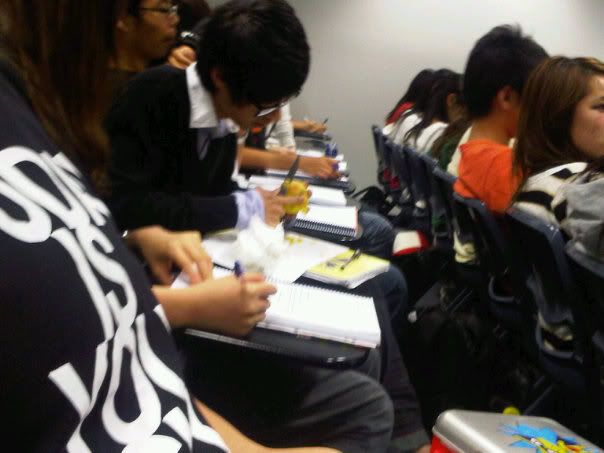 Andddddd.... more photos coming your way!
Sling and her.. um the guy she's dating now, Rafael. HAHA. He is the guy who took our student ID photo! And I look damn disgusting there lah. His fault. Sling said she hates his hair. Ok she hates curly hair. She said it's 'turning her off'. LOL. But oh well.... (I better pray none of them read my blog hahhaha). THEY ARE SO RED.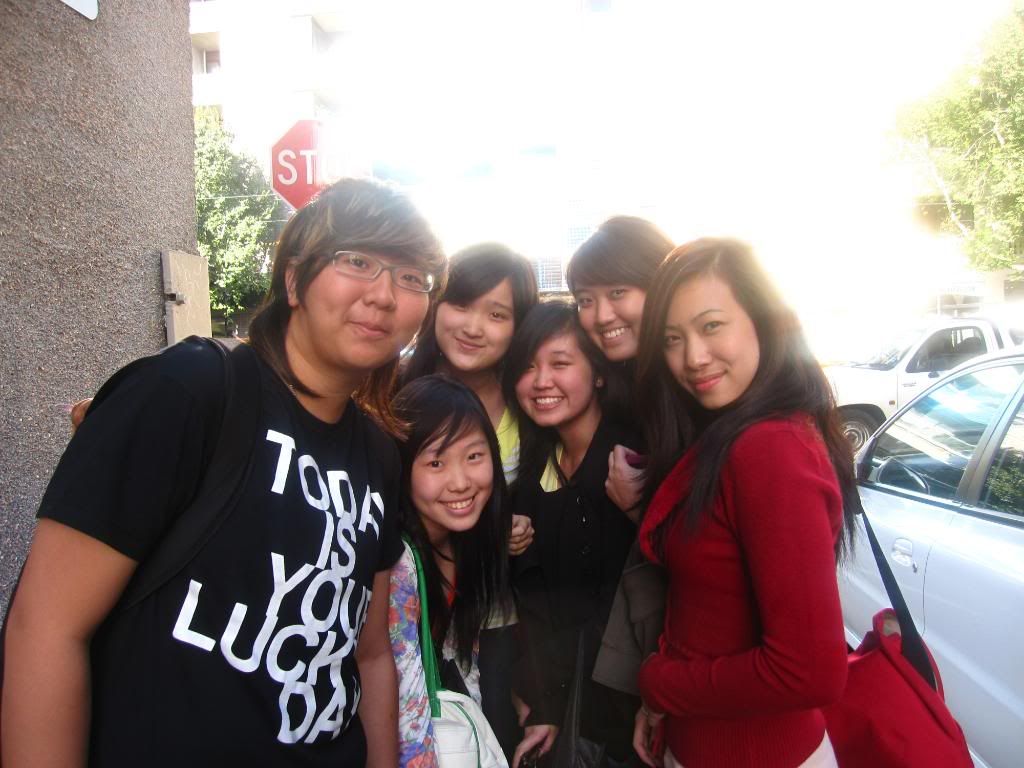 Pammy, Alvina, Claudia, Becky, moi and Sling.
Rafael took this picture. Lol.
AND YOU KNOW ALVINA AND BECKY ARE WATCHING LADY GAGA'S CONCERT TONIGHTTTT!!! SO MAD JEALOUS!!!
The tickets are sold out way months ago. You can buy the tix from places like eBay but the prices are crazy. Perhaps 500 bucks and above. Zuly almost bought it but then decided to get herself a new bag instead. Lol.
And I have some good news and bad news to share!!!
1) My eyecandy joined us for lunch today!!! Okay actually not first time hahaha.
2) And I saw my other eyecandy twice today!! First during lunch at Union House, secondly before Drama at Evan Burge.
3) BUT I think he caught me staring at him like both at Union House and at Evan Burge! So embarassing can! I think before today he caught me looking his way alot of times already>< Sling said I shouldnt look away because it would make it more obvious that I was staring at him. BUT IT'S REFLEX ACTION!
But anyway, both of them not cute/hot to the max or what. There are like tons of cuter/hotter guys in the uni there. But it's like you only caught a glimpse of them once.. like during lunch or when you walk past them or sth, but you will never see them ever again. If you get what I mean. HAHA.
Okay it's late and I have morning lecture tomorrow. So byebye!