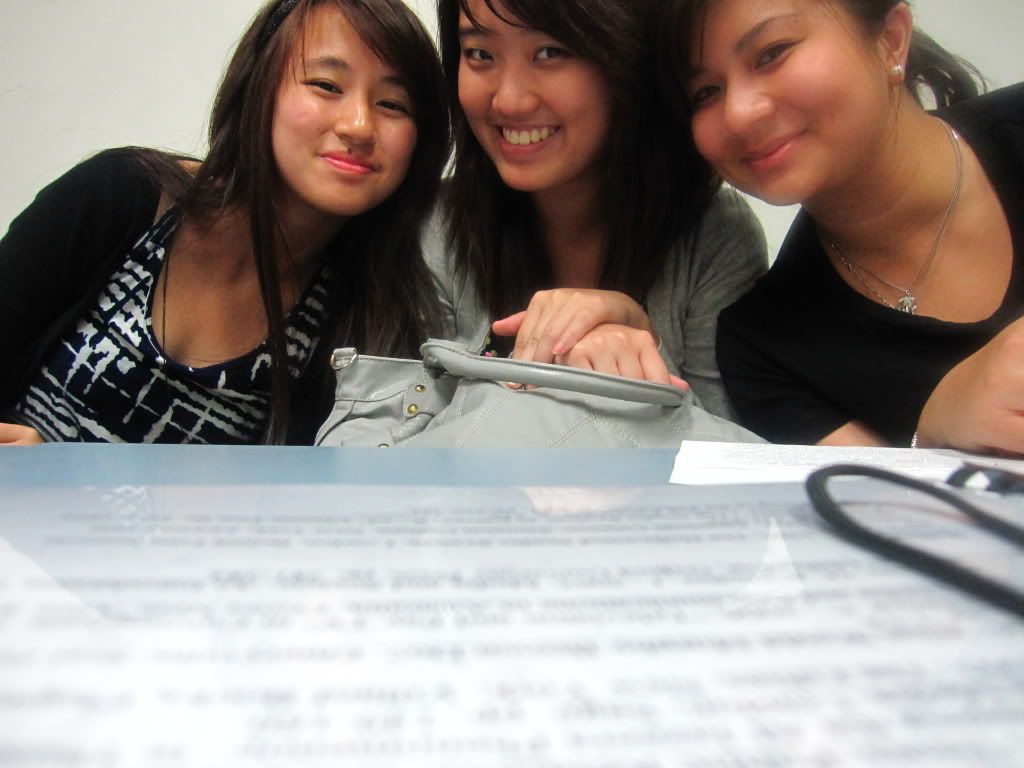 Daphlyn, me and Zuly.
Daph and Eileen.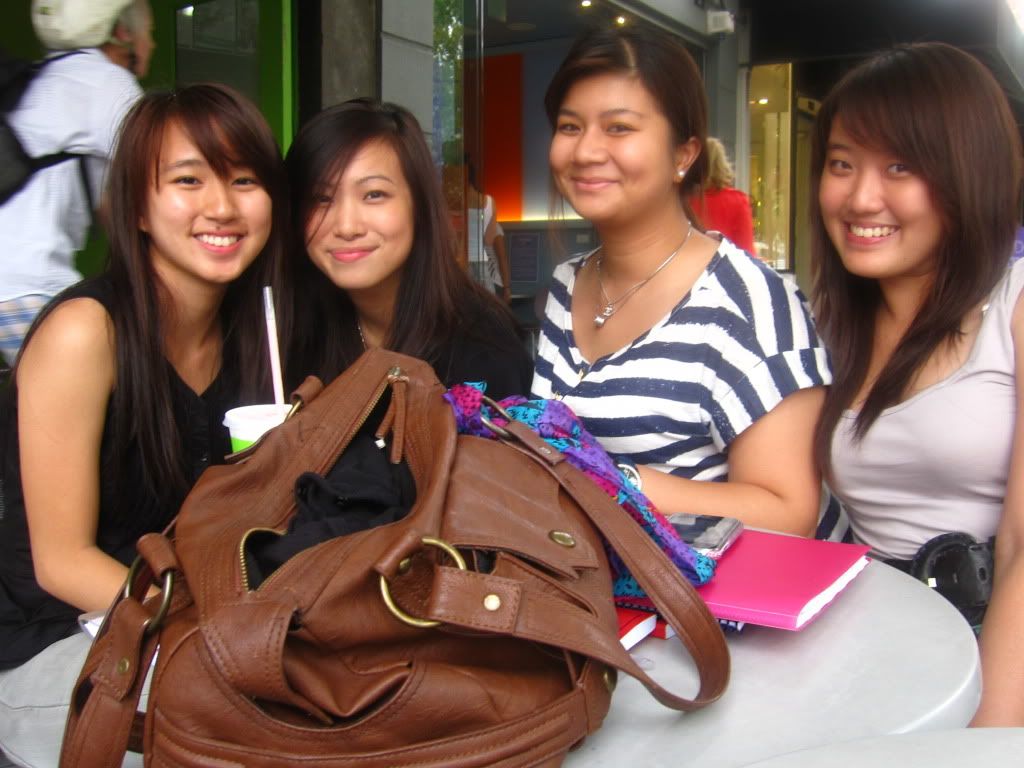 Guess which one is mine! HAHAHA.
Sling never do "The Zuly Thing"!!!! This is taken from Zuly's balcony btw. Level 46. Her house is damn nice can! Like 360degrees view of Melbourne. But the rent fee also very nice(:
Pak and his friends. They look damn alike lah! Until now I still dunno which one is Mark and Timothy. I think the one from Victoria Sch is Tim, which is .. the middle one? I think?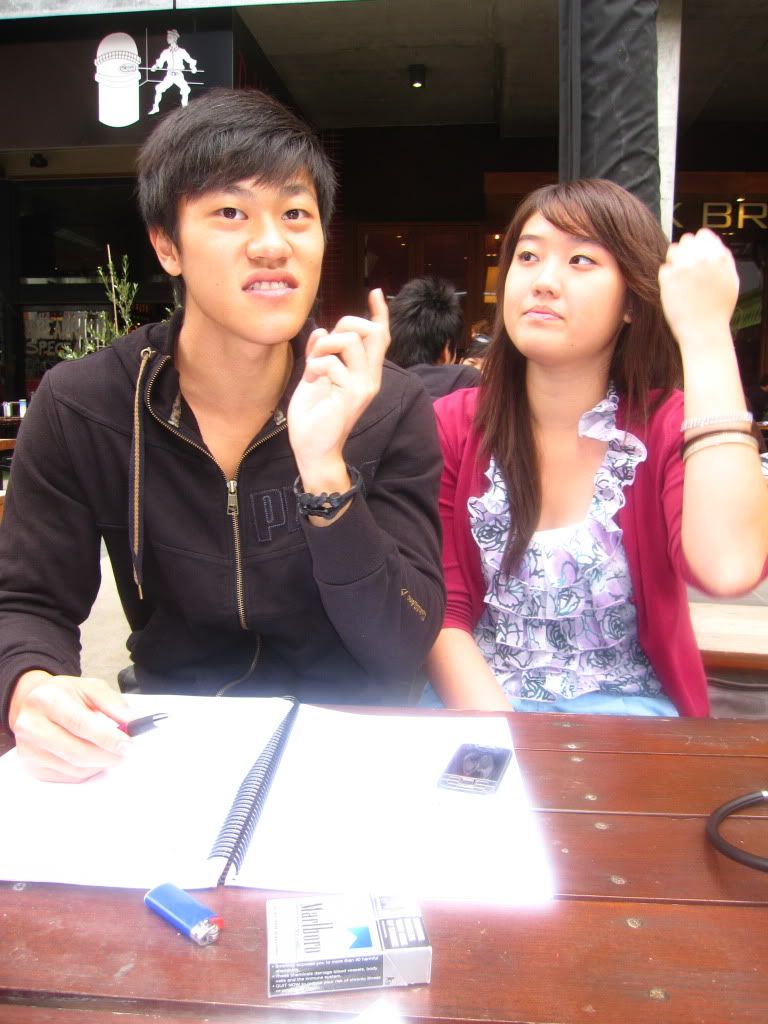 PAK TAO'S EPIC FACE!!!! ROFLMAO. Candid. I was trying to fix my hair before the photo. LOL.
Okay. This is my Maths tutor. HAHAHA. Don't judge a book by its cover okay. He was from RI! Tho downgrade to AJC after that (in his time there's no IP yet). He was from AJ squash, which, if I'm not wrong, is Brina's current CCA. Lol. Uhm he's 21. Although he looks younger. HAHAH. I STILL CAN'T BELIEVE I'VE SPENT MY ENTIRE SATURDAY DOING MATHS.
When we were walking Pak (OKAY YES I KNOW HIS NAME IS DAMN FUNNY. His English name is Gabriel but dunno why he prefers to be called Pak Tao ). Okay anyway, he was saying to me, "You know I miss being your age". Then I said something like"slightly before this was better". And he was like "YEAH OMG. Sixteen. Sec 4! Although I spent 7 years in all-boys school but I think I was.. you know.. I was having my peak then."
And I couldn't agree more. I think I was having the time of my life at sixteen.