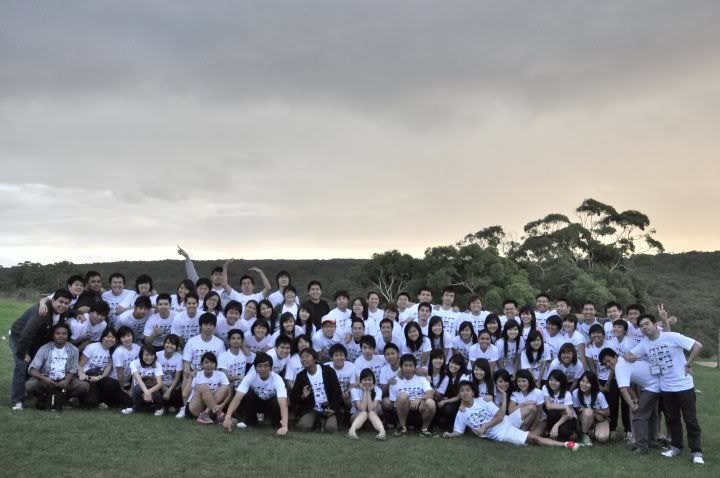 I went to a church retreat last weekend(: Spot me if you can.
The place was called Golden Valley Lodge, somewhere in the countryside I guess. In the Mornington peninsula. It felt like going for camps, sleeping bag and bunks and all. But the people are different. And there was not much outdoor activities and games, instead we sat down for sharing sessions.
I miss Guides. And camps :(
But I met a lot of new friends there(: And learned new things. About life especially. Haha.
***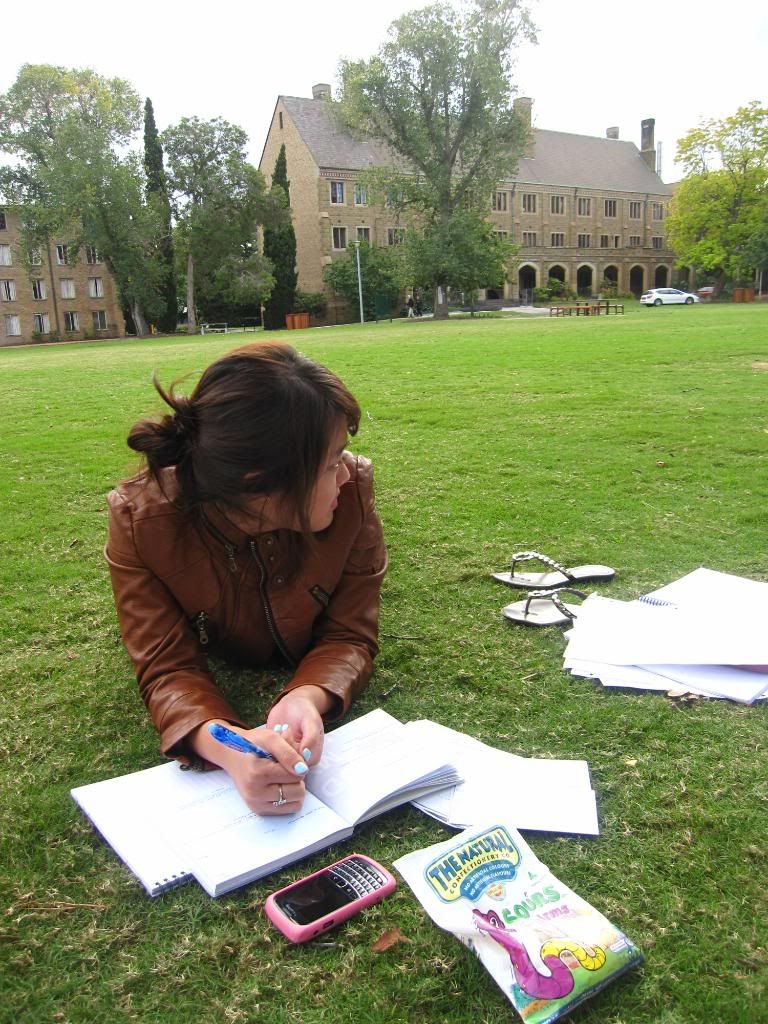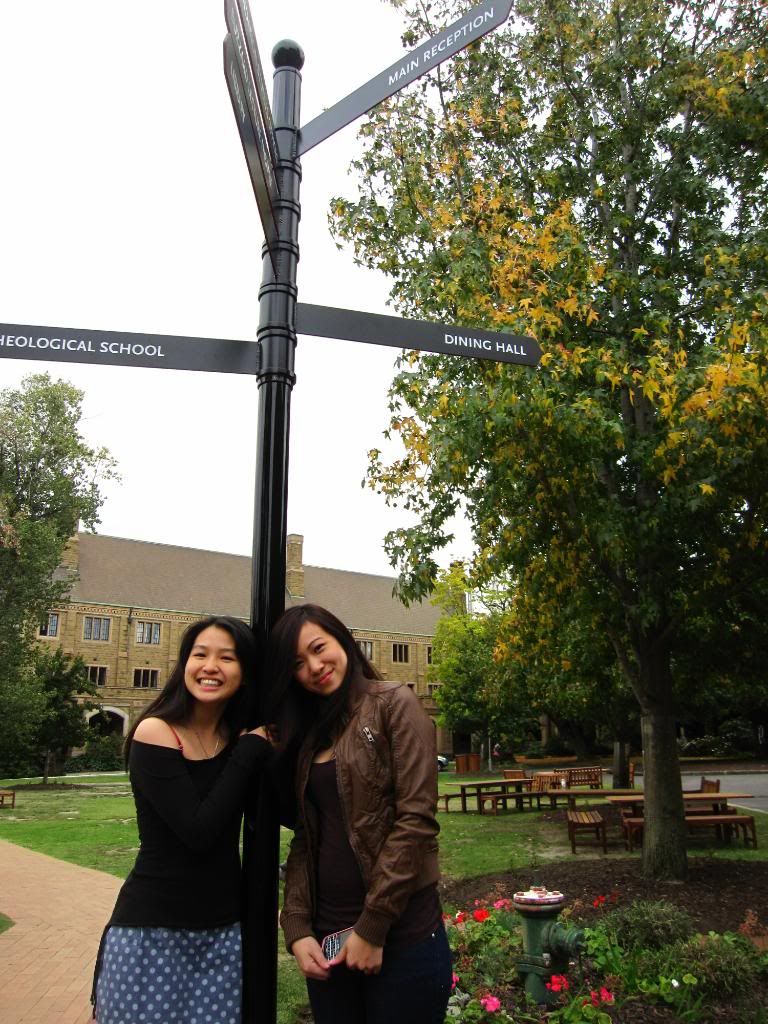 I know I complained alot about the weather in Melbourne but I think I'm beginning to love it. I dunno. It might be because.. well I have to get used to it or.. actually it makes dressing up more fun than it already is! Like you know, in Indonesia and Singapore it's fairly hot and so we dress up in a layer, maybe shorts and tee. But here! Tanktops, jackets, cardigans, coats, scarfs, shawls, jeans, leggings you basically can play mix and match everyday! Although sometimes you get lazy and wish you are still in high school and you can wear uniform everyday and so you don't have to fuss about what to wear the next day. But I'm loving it still.
***
Other than that.. OH YEAH MAN I HAVE LIKE 3 FREAKING ESSAYS DUE THIS TERM. Accounting, Media and Communication and History Of Ideas. 700-1000, 750 and 1200 words respectively. I'm gonna die I tell you. For HOI I have lotsa reading to do for the effing essay. I havent even touched the textbook and I owe all the readings from the beginning of term one all the way up to this very second!! I'm supposed to read it over the holidays. This and then there's also M&C readings to catch up, but M&C not so bad. I have read about half of what we are supposed to read until this week. Oh well, my holidays plan was basically screwed la. I dint do everything that I planned to do. Eeeyurh. So unproductive la :( I was even supposed to work but in the end didn't. And the Maths exercises that I owe. Was supposed to do them over the holidays too. Sigh.
***
Yeah and I miss Singapore too. Also the freedom I used to have there :\ Today an old friend of mine (an ex-classmate from Indonesia) commented on Twitter. She said something like :"You miss Singapore more than you miss Lampung huh" (Lampung is the name of my hometown). And I can tell you I certainly do. I dunno. Weird eh.
What's even weirder is that.. when I talk to my Indo friends (by this I mean my ex-schoolmates in Indo), I don't get the same nostalgic feeling I get when I talk to my Singaporean friends. Considering I spent like longer time schooling in Indonesia than in Singapore. It could be because 1) I was younger when I was in Indonesia, so not much memories or something like that d'you get what I mean? or 2) The memories from then wasn't exactly my favorite ones. I shall leave it to you to answer.
***
And last but not least I CAN'T SEEM TO STOP EATING LATELY OH EM GEE LAH. At first I thought it was my monthly cravings but apparently it continues even after my period ended. HOW AH. Or maybe it's because the weather is cold and you get hungry easily. I SERIOUSLY DUNNO. AND I DON'T HAVE A FREAKING WEIGHING MACHINE AND SO I DUNNO IF I'VE GAINED ANY WEIGHT. BUT THAT'S NOT THE POINT. WHY CAN'T I STOP EATING?! Okay. Maybe it's the ugly weather. For now I shall blame the weather. I don't care.